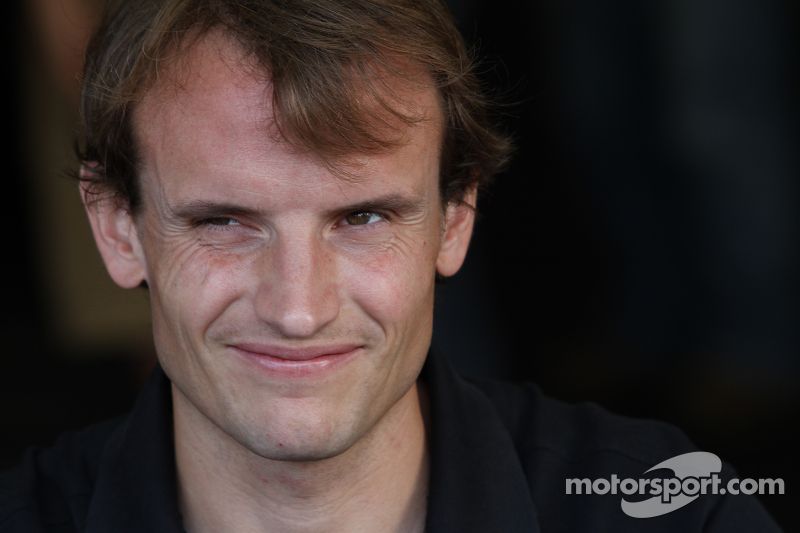 Driver
Antonio Garcia
1980-06-05 (age 42)
Filters:
Championship
Driver
Team
Event
Location
Prime
Article type
Date
Latest news on Antonio Garcia
24 Hours of Le Mans
Corvette stars thrilled with first wins at Road America
Corvette Racing's Antonio Garcia and Jordan Taylor were left exhilarated and relieved at finally nailing their first ever Road America wins in IMSA competition after a shunt for their primary rivals on the penultimate lap.
Corvette hopeful for Road America, expects BMW fightback
Corvette Racing's Antonio Garcia and Jordan Taylor are optimistic that a C8.R can score the new car's third consecutive IMSA WeatherTech SportsCar Championship win at Road America this weekend, but they expect a stronger challenge from BMW following the latest Balance of Performance changes.
Corvette drivers celebrate "special" 100th IMSA win
Corvette Racing's victorious drivers in IMSA's WeatherTech 240, Antonio Garcia and Jordan Taylor, have described the American marque's landmark 100th North American sportscar racing win as "huge" and "special".
European IMSA stars facing Sebring travel headaches
Several of IMSA WeatherTech SportsCar Championship's leading European drivers are facing a race against time to be present for the Sebring 12 Hours before the US ban on travellers from the continent comes into force.
New Corvette C8.R needs work to catch Porsche, say drivers
Although both Antonio Garcia and Tommy Milner were reasonably happy with the qualifying laps that earned the new Corvette C8.R third and fourth on the grid for the Rolex 24 Hours at Daytona, both feel there is more work needed to catch the heavily updated Porsche 911 RSRs.
Garcia, Gavin uncertain of Corvette C8.R's Daytona prospects
Corvette Racing's veteran stars, Oliver Gavin and Antonio Garcia, are positive about the new mid-engined C8.R's progress but are uncertain how it will perform relative to its GT Le Mans class opposition at this weekend's Rolex 24 at Daytona.
Jan Magnussen: Bruising battle at the Beach
Following third place at Sebring, Motorsport.com columnist Jan Magnussen and co-driver Antonio Garcia scored another podium finish at Long Beach, but they had a bumpy ride to the checkered flag…
Corvette needs more work to target Rolex 24 win - Magnussen
Reigning IMSA GT Le Mans champion Jan Magnussen has admitted that his fastest time in qualifying at Daytona on Sunday was "a little artificial" and that Corvette Racing needs to find more pace to contend for race victory in three weeks.
Corvette stars wary of rookie endurance drivers at Rolex 24
Corvette Racing's previous Rolex 24 Hours at Daytona winners are expecting it to be even more difficult to avoid trouble in this year's race, due to the increased numbers of prototypes and drivers with little experience of endurance events.