McLaren assumes Red Bull would've poached Norris
McLaren suspects Lando Norris would have been picked up by Red Bull's junior team Toro Rosso had it not promoted him to a Formula 1 race seat in 2019.
Norris will make his grand prix debut when he partners Carlos Sainz at McLaren next season. 
He was linked with Toro Rosso earlier in the year but McLaren was not keen to relinquish its protege and Red Bull did not want to sign another team's driver on loan. 
McLaren F1 team CEO Zak Brown said: "We knew he would've been snapped up by another team.
"But we were ultimately always on a kind of 'around the summer break' timeline, so we weren't pressured by that, or didn't make any decision driven by that.
"We were fully aware that if he wasn't going to drive for us next year, he'd be driving for someone else."
Asked if that was Toro Rosso, Brown said: "I assume it would be Toro Rosso. 
"I think based on the phonecalls I got, more than one team was interested in him."
Lando Norris, McLaren MCL33 and Brendon Hartley, Scuderia Toro Rosso STR13
Photo by: Manuel Goria / Sutton Images
Norris is the latest McLaren protege to get a shot in the race team, but its previous junior single-seater champions Kevin Magnussen and Stoffel Vandoorne have ultimately not succeeded with McLaren in F1. 
Brown believes McLaren's new sporting director Gil de Ferran will be an important part of avoiding that with Norris. 
"He will take some time to settle in," said Brown. "He is going to be on tracks that he hasn't seen before like Australia, he will have some shunts, so we just need to give him the space.
"I think historically we have not been great with the young drivers because of the environment that we are in. 
"So we are looking for Gil to make sure we learn from some of the mistakes we have made in the past."
Norris has been on McLaren's books since winning the 2016 McLaren Autosport BRDC Award. 
He was drafted into the full junior programme the following year, and tested for the team as part of his Award prize before driving in a full F1 test for the first time in the summer. 
McLaren made Norris its official reserve driver for 2018, during which he has tested in Spain and Hungary and also completed FP1 running in Belgium and Italy, which helped secure his 2019 race drive. 
"When you take the decision there are a variety of boxes that you want that driver to tick," said Brown. 
"First and foremost, is speed, racecraft, likeability. [Being] commercially exciting is certainly in there. 
"Ideally you want to get someone who can tick all the boxes and Lando does. 
"I think what we need to do is manage him carefully, so we don't get ahead of ourselves with comparisons to other drivers. 
"We have to be very careful that we don't set the bar of expectations so high that FP1 in Australia we have all come to conclusions whether he is the next superstar or not."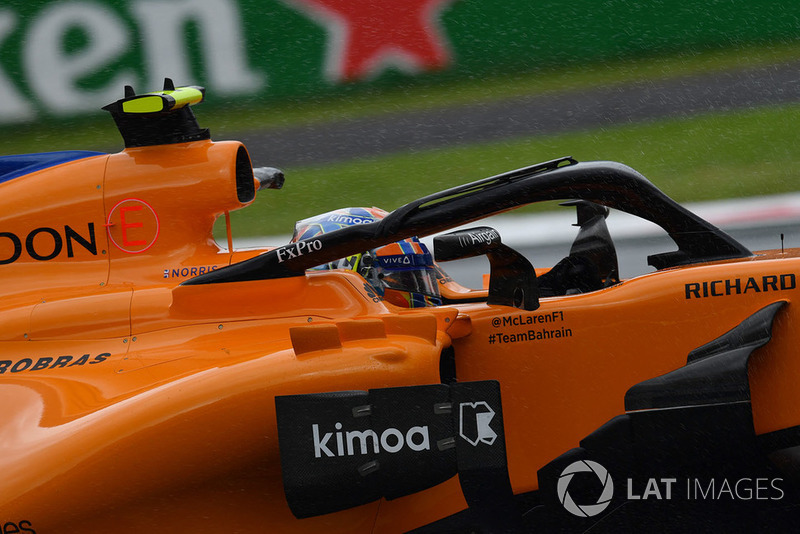 Lando Norris, McLaren MCL33
Photo by: Jerry Andre / Sutton Images
McLaren assumes Red Bull would've poached Norris